CURRENT MACEWAN BOOK OF THE YEAR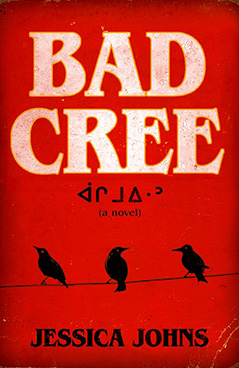 Bad Cree ( 2023 - 2024 )
Author: Jessica Johns
Mackenzie, a Cree millennial, wakes up in her one-bedroom Vancouver apartment clutching a pine bough she had been holding in her dream just moments earlier. When she blinks, it disappears. But she can still smell the sharp pine scent in the air, the nearest pine tree a thousand kilometres away in the far reaches of Treaty 8. Haunting, fierce, an ode to female relations and the strength found in kinship, Bad Cree is a gripping, arresting debut by an unforgettable voice.

Available at MacEwan Bookstore
PREVIOUS MACEWAN BOOK OF THE YEAR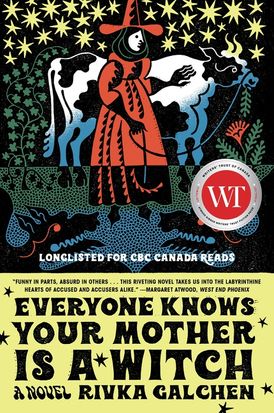 Everyone Knows Your Mother Is a Witch ( 2022 - 2023 )
Author: Rivka Galchen
The startling, witty, highly anticipated second novel from the critically acclaimed author of Atmospheric Disturbances It is 1618 in the German duchy of Württemberg. Plague is spreading, the Thirty Years' War has begun, and fear and suspicion are in the air throughout the Holy Roman Empire. In the small town of Leonberg, Katharina Kepler, an illiterate widow, is accused of being a witch.

Available at MacEwan Bookstore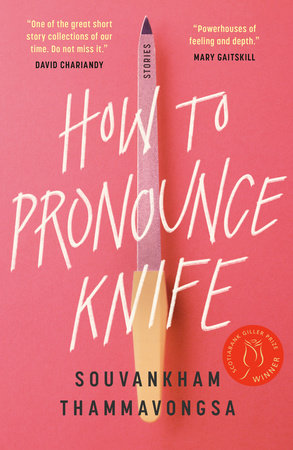 How to Pronounce Knife ( 2021 - 2022 )
Author: Souvankham Thammavongsa
How to Pronounce Knife is the 2020 Scotiabank Giller Prize winner and details the stories of several immigrant people struggling to find their bearings far from home, even as they do the "grunt work of the world." Thammavongsa focuses on characters struggling to make a living, illuminating their hopes, disappointments, love affairs, acts of defiance and above all, their pursuit of a place to belong.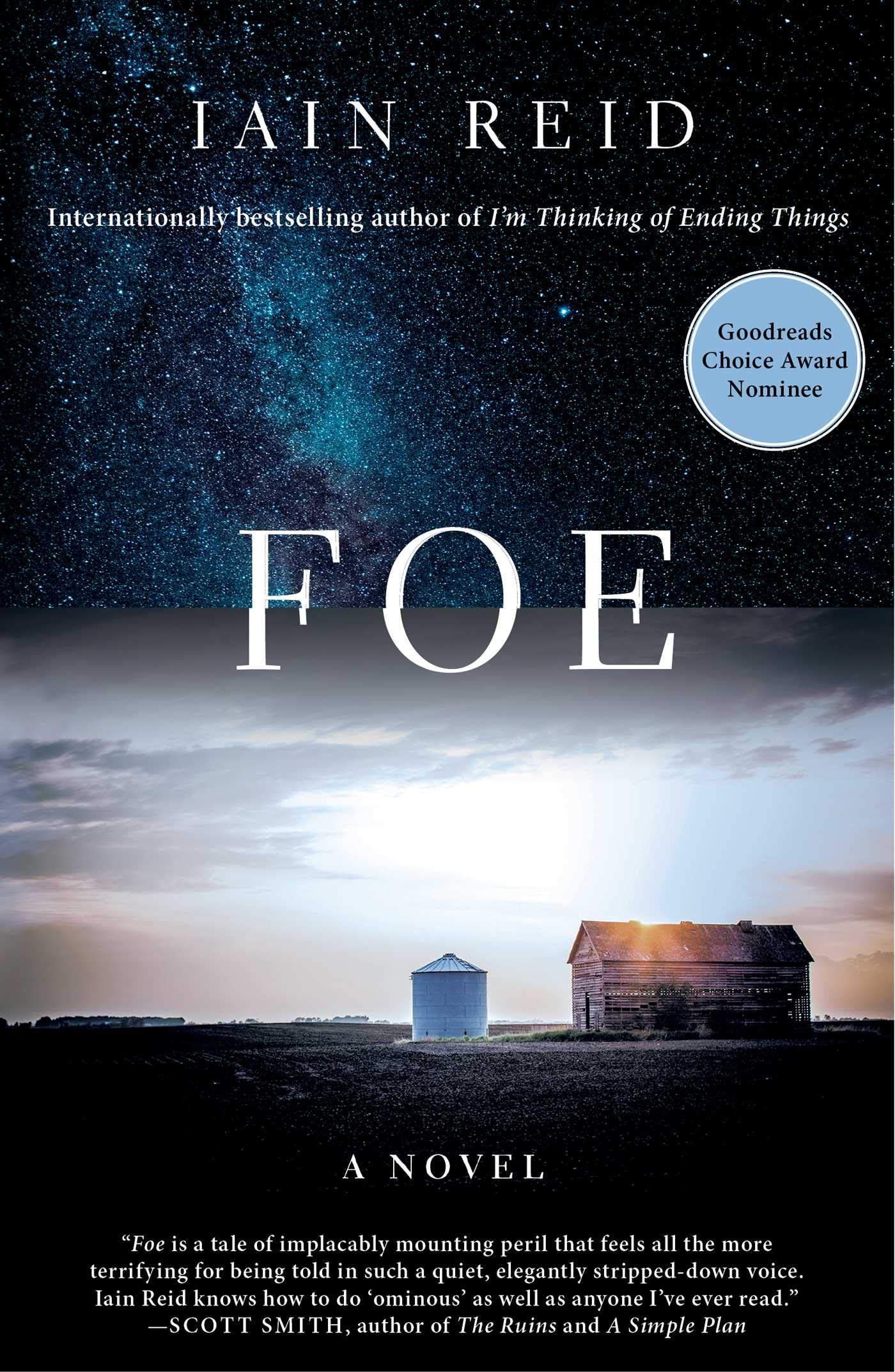 Foe ( 2020 - 2021 )
Author: Iain Reid
Junior and Henrietta live a comfortable, solitary life on their farm, far from the city lights, but in close quarters with each other. One day, a stranger from the city arrives with alarming news: Junior has been randomly selected to travel far away from the farm ... very far away. The most unusual part? Arrangements have already been made so that when he leaves, Henrietta won't have a chance to miss him, because she won't be left alone—not even for a moment. Henrietta will have company. Familiar company.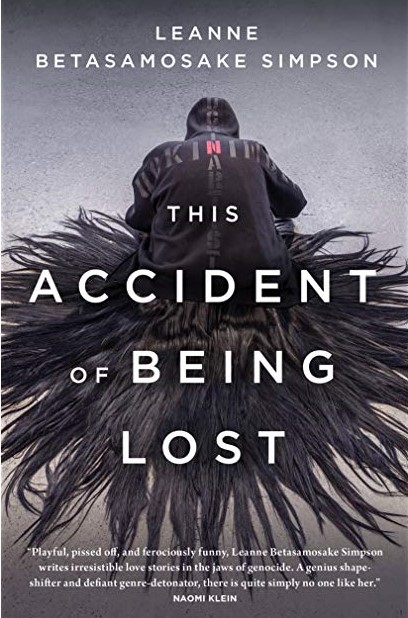 This Accident of Being Lost ( 2019 - 2020 )
Author: Leanne Betasamosake Simpson
This Accident of Being Lost is the knife-sharp collection of stories and songs from an award-winning Nishnaabeg storyteller and writer. Provocateur and poet, Simpson continually rebirths a decolonized reality, one that circles in and out of time and resists dominant narratives or comfortable categorization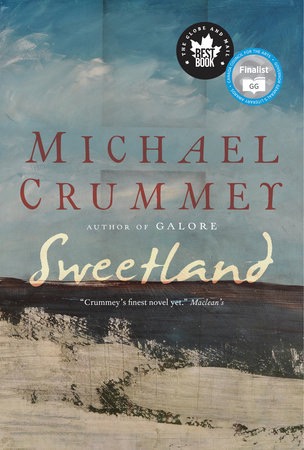 Sweetland ( 2018 - 2019 )
Author: Michael Crummey
For twelve generations, when the fish were plentiful and when they all-but disappeared, the inhabitants of a remote island in Newfoundland have lived and died together. Now, in the second decade of the 21st century, they are facing resettlement, and each has been offered a generous compensation package to leave. But the money is offered with a proviso: everyone has to go; the government won't be responsible for one crazy coot who chooses to stay alone on an island.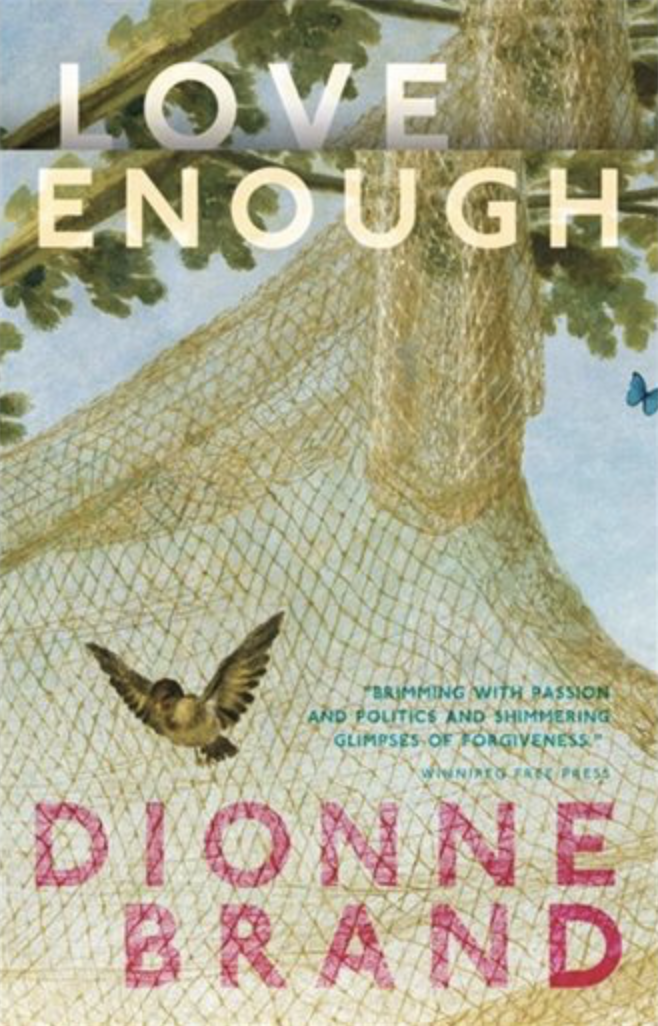 Love Enough ( 2017 - 2018 )
Author: Dionne Brand
In Love Enough, the sharp beauty of Brand's writing draws us effortlessly into the intersecting stories of her characters caught in the middle of choices, apprehensions, fears. Each of the tales here--June's, Bedri's, Da'uud's, Lia's opens a different window on the city they all live in, mostly in parallel, but occasionally, delicately, touching and crossing one another. Each story radiates other stories. In these pages, the urban landscape cannot be untangled from the emotional one; they mingle, shift and cleave to one another.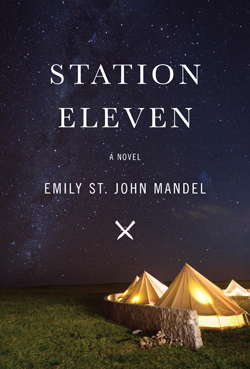 Station Eleven ( 2016 - 2017 )
Author: Emily St. John Mandel
Critically acclaimed, bestselling novel Station Eleven weaves together stories before, during and after a plague wipes out life as we know it. From the actor who dies on stage before the end of the world, to the travelling theatre troupe that encounters a self-proclaimed prophet in the aftermath, the novel tells a story about fate, beauty and hope during times of darkness and tragedy.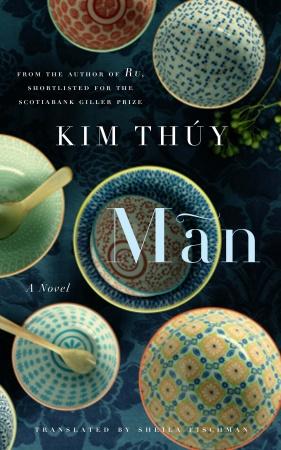 Mãn ( 2015 - 2016 )
Author: Kim Thuy
Mãn is Kim Thuy's second book and tells the story of the title woman, who has had three mothers: her birth mother, a nun and Maman, who becomes a spy to survive and, to save her grown daughter, pairs Mãn with a lonely Vietnamese restaurateur who lives in Montreal. While living in her new city with her new husband, Mãn discovers her talents as a chef and her passion for food—but soon her passion extends to another chef, a married man in Paris, through whom Mãn encounters the obsessions and dangers of a love affair.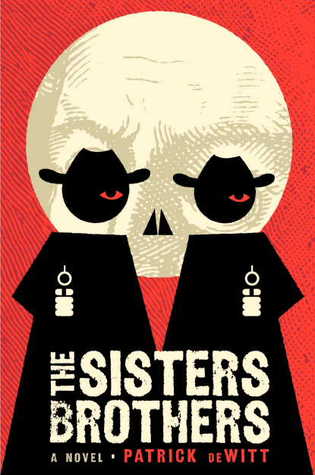 The Sisters Brothers ( 2014 - 2015 )
Author: Patrick deWitt
With The Sisters Brothers, Patrick deWitt pays homage to the classic Western, transforming it into an unforgettable comic tour de force. Filled with a remarkable cast of characters–losers, cheaters, and ne'er-do-wells from all stripes of life–and told by a complex and compelling narrator, it is a violent, lustful odyssey through the underworld of the 1850s frontier that beautifully captures the humor, melancholy, and grit of the Old West and two brothers bound by blood, violence, and love.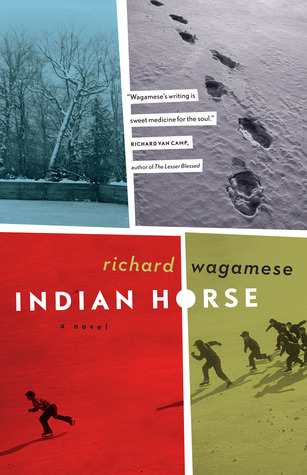 Indian Horse ( 2013 - 2014 )
Author: Richard Wagamese
Indian Horse (published by Douglas & McIntyre) is the story of Saul Indian Horse, a man who reflects on the life he led as a northern Ojibway, "with all its sorrows and joys." In a treatment centre, Saul looks back on his youth—when he was taken forcibly from the land and his family to be sent to a residential school—and his brief salvation in playing hockey. In 1960s Canada, however, Saul faces the harsh realities of racism, cultural alienation and displacement.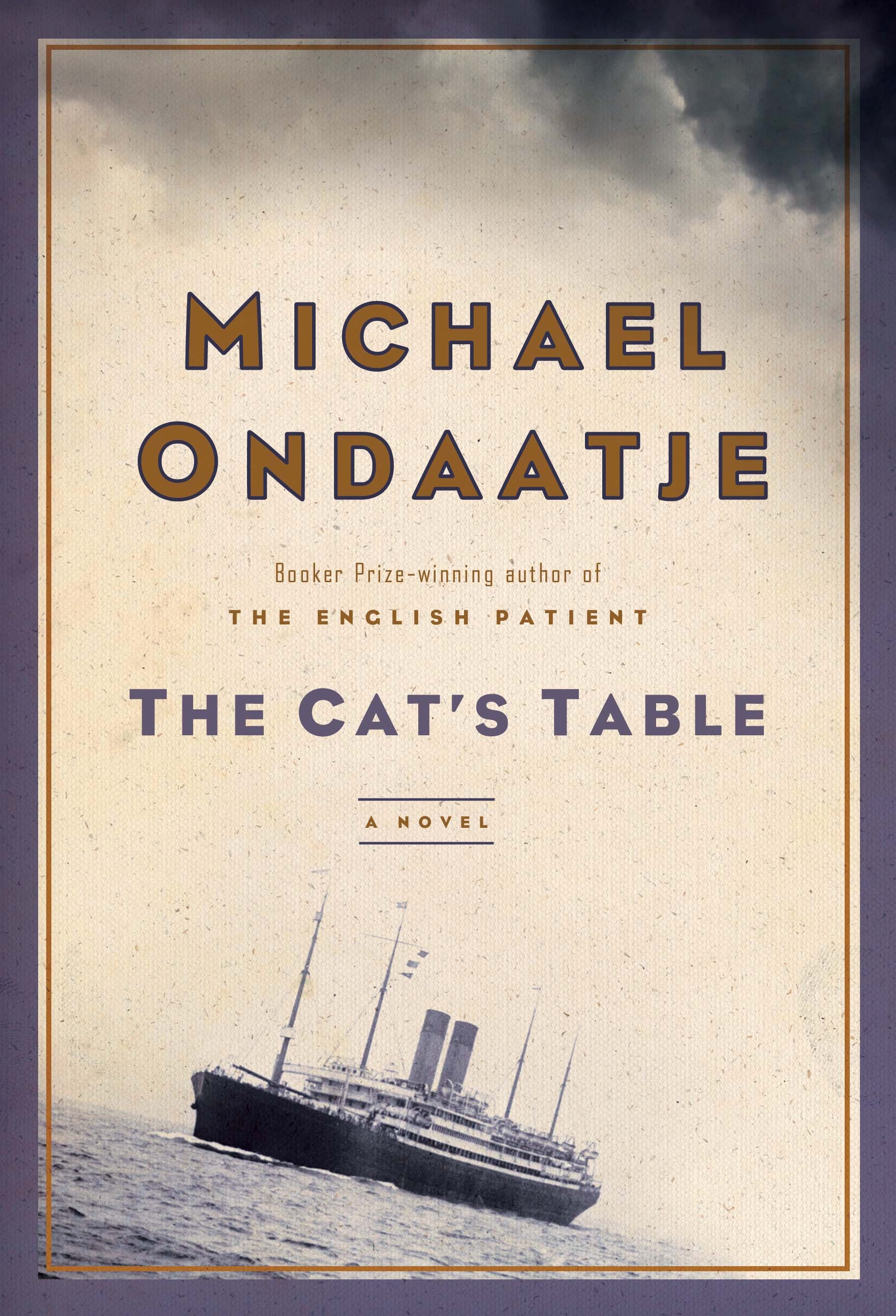 The Cat's Table ( 2012 - 2013 )
Author: Michael Ondaatje
Michael Ondaatje's The Cat's Table is an account of life on board an ocean liner bound for England – and adulthood – in 1954. The story follows a young boy and his friends who are shunned from the captain's table to instead take up company, and find adventure, with a cast of eccentric characters relegated to dine at the lowly "cat's table."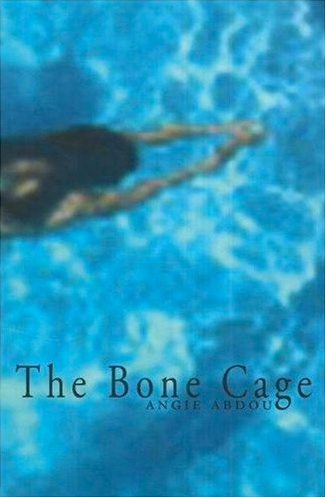 The Bone Cage ( 2011 - 2012 )
Author: Angie Abdou
Digger, an 85 kilo wrestler, and Sadie, a 26-year-old speed swimmer, stand on the verge of realizing every athlete's dream—winning a gold medal at the Olympics. Both athletes are nearing the end of their athletic careers, and are forced to confront the question: what happens to athletes when their bodies are too old and injured to compete?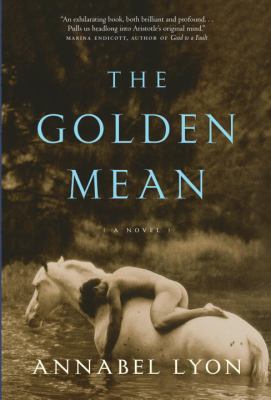 The Golden Mean ( 2010 - 2011 )
Author: Annabel Lyon
On the orders of his boyhood friend, now King Philip of Macedon, Aristotle postpones his dreams of succeeding Plato as leader of the Academy in Athens and reluctantly arrives in the Macedonian capital of Pella to tutor the king's adolescent sons.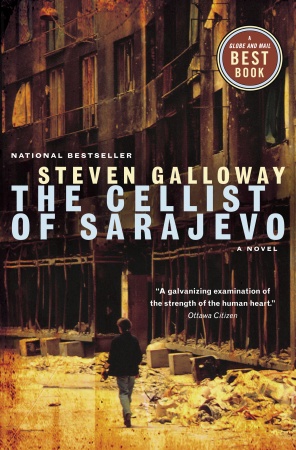 The Cellist of Sarajevo ( 2009 - 2010 )
Author: Steven Galloway
This brilliant novel with universal resonance tells the story of three people trying to survive in a city rife with the extreme fear of desperate times, and of the sorrowing cellist who plays undaunted in their midst.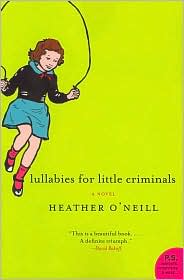 Lullabies for Little Criminals ( 2008 - 2009 )
Author: Heather O'Neill
LULLABIES FOR LITTLE CRIMINALS is the heartbreaking and wholly original debut novel by This American Life contributor Heather O'Neill, about a young girl fighting to preserve her bruised innocence on the feral streets of a big city. Baby, all of thirteen years old, is lost in the gangly, coltish moment between childhood and the strange pulls and temptations of the adult world.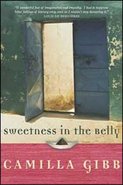 Sweetness in the Belly ( 2007 - 2008 )
Author: Camilla Gibb
Lilly, the main character of Camilla Gibb's stunning novel, has anything but a stable childhood. The daughter of English/Irish hippies, she was born in Yugoslavia, breast-fed in the Ukraine, weaned in Corsica, freed from nappies in Sicily and walking by the time [they] got to the Algarve. The family's nomadic adventure ends in Tangier when Lilly's parents are killed in a drug deal gone awry. Orphaned at eight, Lilly is left in the care of a Sufi sheikh, who shows her the way of Islam.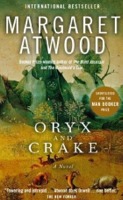 Oryx and Crake ( 2006 - 2007 )
Author: Margaret Atwood
Margaret Atwood's novel is so utterly compelling, so prescient, so relevant, so terrifyingly-all-too-likely-to-be-true, that readers may find their view of the world forever changed after reading it.

This is Margaret Atwood at the absolute peak of her powers. For readers of Oryx and Crake, nothing will ever look the same again.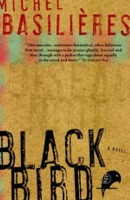 Black Bird ( 2005 - 2006 )
Author: Michel Basilieres
In this wholly original novel alive with misfortune and magic, Michel Basilières uncovers a Montreal not seen in any other English-Canadian work: a forgotten blue-collar neighbourhood in between the two solitudes. Gothic, outrageous, yet tender and wise, Black Bird is as liberating as the dreams of its wayward characters, and as gripping as the insurgencies that split its heart.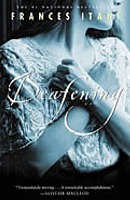 Deafening ( 2004 - 2005 )
Author: Frances Itani
In Deafening, Canadian writer Frances Itani's American debut novel, she tells two parallel stories: a man's story of war and a woman's story of waiting for him and of what it is to be deaf. Grania O'Neill is left with no hearing after having scarlet fever when she is five. She is taught at home until she is nine and then sent to the Ontario Institution for the Deaf and Dumb, where lifelong friendships are forged.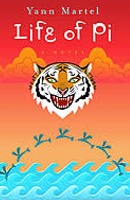 Life of Pi ( 2003 - 2004 )
Author: Yann Martel
The son of a zookeeper, Pi Patel has an encyclopedic knowledge of animal behavior and a fervent love of stories. When Pi is sixteen, his family emigrates from India to North America aboard a Japanese cargo ship, along with their zoo animals bound for new homes.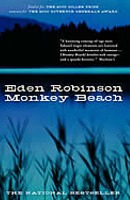 Monkey Beach ( 2002 - 2003 )
Author: Eden Robinson
Set on the rugged northwestern coast of British Columbia, Monkey Beach is the coming-of-age story of a young Haisla girl who, is searching for her lost brother, learns about herself, her family, and her complex cultural world. The novel was nominated for both the giller prize and the Governor General's Award in 2000.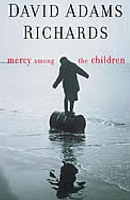 Mercy Among the Children ( 2001 - 2002 )
Author: David Adams Richards
Winner of the 2000 Giller Prize, Mercy Among the Children is strongly rooted in the Miramichi Valley of late 20th century New Brunswick, yet in the conflict of the characters, we see Richards' fiercely moral vision at work.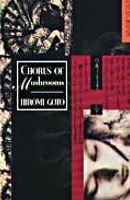 Chorus of Mushrooms ( 2000 - 2001 )
Author: Hiromi Goto
Hiromi Goto's award-winning novel traces the stories of three generations of Japanese Canadian women living on a mushroom farm in Southern Alberta.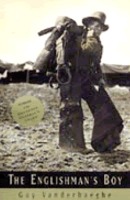 The Englishman's Boy ( 1999 - 2000 )
Author: Guy Vanderhaeghe
Two Narrative streams merge in this novel the Cypress Hills Massacre of 1873 and the phenomenon of the early Hollywood in the 1920s. Thoroughly researched, the novel is rich with historical texture and beautifully crafted prose.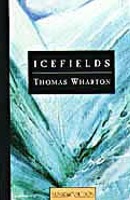 Icefields ( 1998 - 1999 )
Author: Thomas Wharton
In 1898, a British doctor visiting the Rocky Mountains near Jasper falls into a crevasse. The story that Wharton lyrically unfolds is mysterious and intriguing.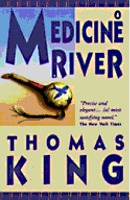 Medicine River ( 1997 - 1998 )
Author: Thomas King
The story of one man's discovery of family and community, Thomas King's debut novel is by turns funny and poignant.