---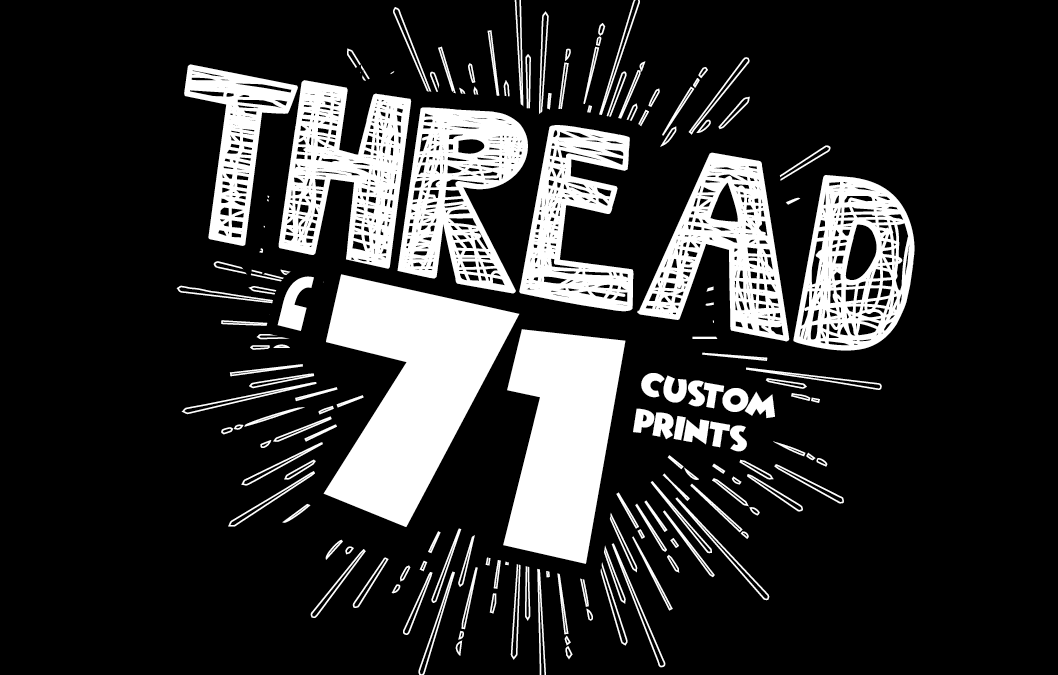 THREAD '71
Thread '71 is your one stop shop on campus for custom t-shirt prints. Whether you're a student, staff, or faculty member we can print your design made by you, for you.
Not sure about custom prints? Here are the top 5 reasons to go custom:
1. The right fit – with custom printing you're in control of where your imprint ends up and it enables you to make it as unique as you are.
2. Self-promotion – small businesses can maximize exposure with branded t-shirts, meaning if you're trying to make your new business (possibly a Business 201 project?) get attention this is a great and affordable way to get your message out there.
3. Smaller quantities – whether you're planning a club event, fundraiser or simply a fun night out, Thread '71 is able to produce a small quantity of shirts and helps you avoid paying for large bulk orders you don't need, meaning you save money.
4. They're going to last – with iron on or drawn on shirts your memories won't be preserved but with our direct printing process these will definitely last through the wash or a night out.
5. No shipping – cool shirts can be hard to come by and normally come from outside of the city or even the country. By making your own with Thread '71 there's no shipping and waiting weeks to see your shirt, just come into Griffins Landing and you'll be able to pick them up as soon as they're done.
Still not convinced? Talk to our master shirt creator at Griffins Landing or send us an email at griffinslanding@macewan.ca to view some of our already printed products.