Our Story
Since MacEwan University opened its doors in 1971, it's been Retail Services' mission to enrich the on-campus experience of students, faculty and staff.

We are committed to providing the MacEwan community with convenient access to learning material, merchandise and giftware through the mstore, Griffins Landing and Pop-Up Shop at MacEwan.

When you make a purchase at one of our three locations on campus, you are actively supporting the university's overarching initiatives. All profits from retail sales go right back to the university to help fund campus programs and courses, and maintain hubs like the Sport and Wellness Centre and the City Centre Market.

Here for all your essentials. As MacEwan's bookstore, the mstore has everything you need to kickstart your work. Visit us on-campus or online for a robust selection of textbooks, stationery and the latest tech.
MacEwan Merchandise
Your destination for MacEwan branded apparel and giftware including hoodies, t-shirts, water bottles and so much more…
Seasonal Items
We carry a wide selection of games, gifts and seasonal items like holiday décor or pool floats!
Internal Events
As a hub for intimate internal events, the mstore often hosts book signings and Bent River Records showcases. If you would like to book an event in the bookstore, or would like retail sales at your event email us at bookstore@macewan.ca

Did you know Griffins Landing is the only university retail storefront in Alberta dedicated to its athletic teams?
Your destination for MacEwan branded apparel and giftware including hoodies, t-shirts, water bottles and so much more…
Located right inside the main entrance of Building 6, Griffins Landing sells high quality apparel from brands like Nike and Russel.
Pop Up Shop at MacEwan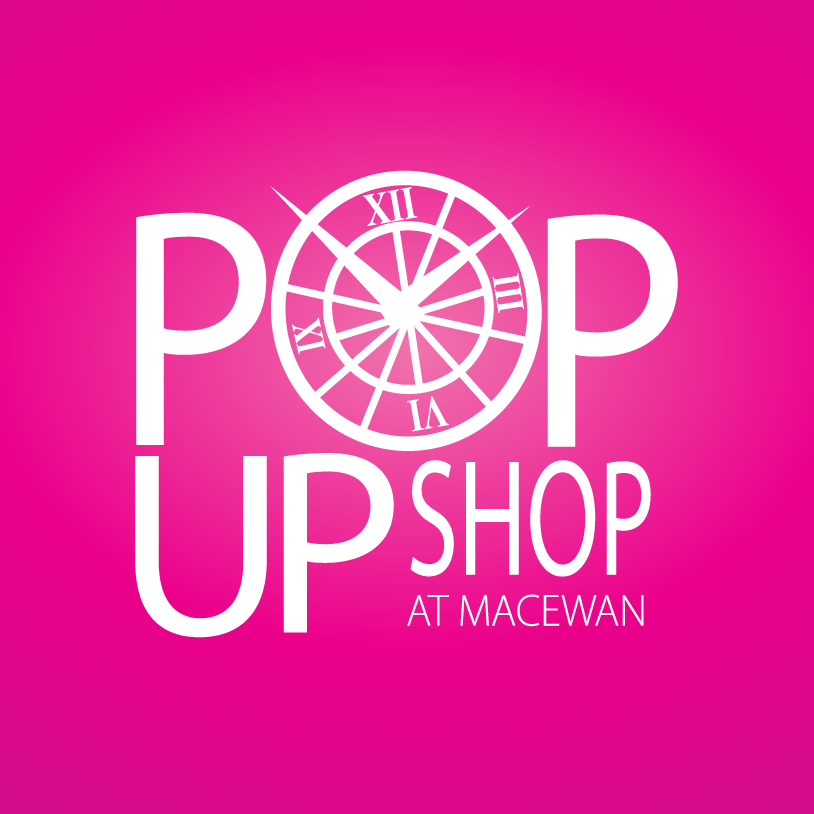 Support local businesses without leaving campus! Pop Up Shop at MacEwan brings the market experience right to you. Operating throughout the academic year, vendor products range from hand-made jewelry to tasty treats.
Click here to visit our calendar and find out when your favorite vendors will be on campus.
Thread '71 Custom Shirts
Located in Griffins Landing, Thread '71 is your one stop shop for custom printed t-shirts and apparel. We offer full colour digital imprinting, fast service (most orders take two days) and great prices. Imprint rates start at just $20!
Come into Griffins Landing with your design, select a t-shirt and we'll take care of the rest.
Have questions? Click here for more information.